Update (9/23/18) – We have the scoop! Click HERE for details!
——————-
Update: (9/21/18)
Is this the new logo? (credit Peter Adderton)
——————————————
Original Post 9/20/18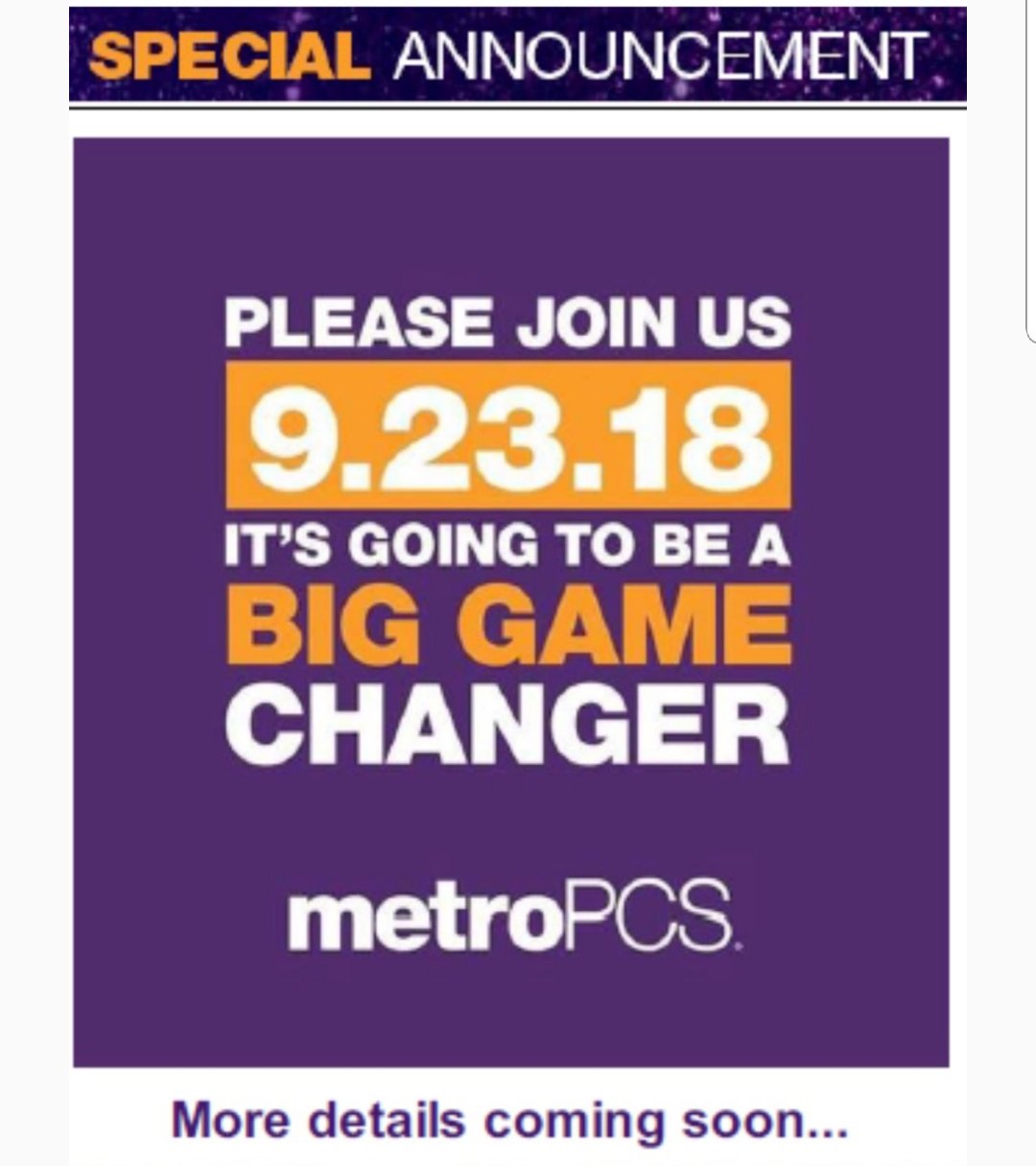 We're hearing that the big announcement, teased by Metro PCS and scheduled to be released on September 23, is a "rebrand" (of sorts) and they will change their name to…
"Metro by T-Mobile."
In addition, we're hearing of new "hybrid" plans (between prepaid and postpaid.)
As we hear more, we will update this post.
NWIDA members, contact us today if you need our assistance and if you're not yet a member, we invite you to join today.
Want news like this delivered to your inbox? Click HERE